NYC's most affordable, most reliable, and most luxurious vehicles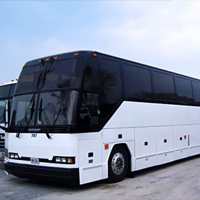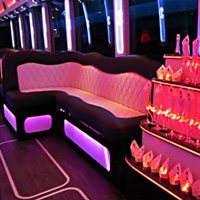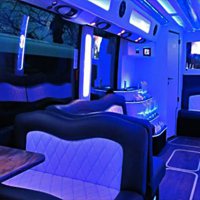 Welcome to NYC Party Bus
You have made the right choice for your luxury transportation around New York City. As you know, public transportation is less than desirable in NYC and parking is near impossible even if you did want to shell out a crazy amount of money to park. The last thing you want to do is drink and drive. We are more expensive than a taxi but well worth it, and our buses can fit up to 35 people so if you get all of your friends to come you can split the costs so it doesn't end up being as expensive for any one individual. But the main thing is that you will be together with your friends and family for the entire experience as you tour some of the hot spots and great destinations available to you. Just think about all of the phenomenal destinations that await your group. The choices seem endless from the Statue of Liberty to the Empire State Building to Rockefeller Center.
We have very nice modern party buses and all of the features you could ask for. All of the NYC Party Bus vehicles include color changing lighting, wood or granite flooring, bars with built in coolers to store your drinks (it is legal to drink on our buses), iPod and CD player capabilities. And one thing we can promise you is that all of our vehicles are well maintained. We have certified mechanics on staff who regularly inspect and maintain the moving parts of all of our buses. And that means that you will never have to worry about being stranded on the side of the road. In fact, the only thing that you are going to have to worry about is having the time of your life. And something that you won't have to worry about is the insane traffic and the possibility of getting a DUI. Think about it, you want everyone in your group to be able to join in the fun and at the same time to be safe. Our transportation solution allows that to happen.
We Also Offer Luxurious Limos & More!
If you want to keep up to date with NYC Limousine then sign up for our mailing list below and we will keep you informed with new vehicles and any specials or promotions we may have going on at the time. We have no problem telling you about ways in which you can save on a fantastic experience like ours. Also try New York Party Bus if you need service when we aren't available.
Our Commitment to Total Customer Satisfaction
We take our work very serious and one thing you can always count on with us is that the customer is priority number one. If our customers are not happy, then we won't be either. What we want most is to see a huge smile on the faces of those who ride with us. You will never be stood up or wonder if your vehicle is going to show up. Our professional detailers meticulously clean the interior of our vehicles between uses and one step inside and you are going to think that you are stepping into a brand new vehicle. We have professional chauffeurs who are dressed appropriate and highly trained. Our Chauffeurs know the area and are also equipped with GPS systems in case they need to look up a location for you. It is their job to get you to your destinations so the only thing you need to worry about during your New York Party Bus trip is to kick back and have fun with your friends. If you have questions, we would love to answer them. Our knowledgeable and courteous customer service agents love talking about what we do and they not only will be able to answer any questions you might have, but they can also walk you through our easy and painless booking process. When you call, you will be asked a few questions about your planned trip and based on the information you provide, our agent will be able to fit you to the perfect party bus or limousine. There is something that we can almost guarantee you. After one experience with us, you will never go back to your old way of doing things. We also have friends in other cities if you're out of state traveling and are in need of a party bus. We recommend Party Bus Detroit, San Francisco Party Bus, San Diego Party Bus, and Party Bus Houston. For California try Sacramento Limo. Give them a call and tell them that we referred you.
THE BEST IN NYC
Want the most luxurious travel accommodations in NYC?
The perfect way to travel to any event